Easy self-service, guided by a digital agent? Only Olos has it!
The customer is already familiar with the service totems and will find it even easier to use our platform, which has a digital agent guiding the self-service step by step, all in a visual, audio and interactive way.
Self-service is interesting because it solves one of the main frustrations of today's customers: waiting to be served.
Olos Web Interactive (OWI) allows users to find solutions on their own, using an automated task platform that does not require a person to help.
With OWI, your company can implement self-service for a range of activities such as product and service sales and demonstration, collections, SAC, complex data collection, negotiations and more. It is a versatile relationship channel that is very easy to use and provides an excellent and innovative customer experience.

Personalized digital agent
The entire process is automated, with no human intervention. The customer responds to the successive questions asked by the digital agent, visualizing the figure he is talking to, which is personalized for each company so that the communication is empathetic with the public. The system checks the user's unique identification, which can be any primary key, such as your ID, email, token, protocol, service order, contract number, etc.
The language is friendly, friendly, intelligent. The conversation continues until the customer is satisfied with the service and has the answer they are looking for.
For example: if the customer has a debt and is looking for a negotiation, new amounts and a new payment date are automatically calculated, in a sequence of screens and explanations provided by the digital assistant.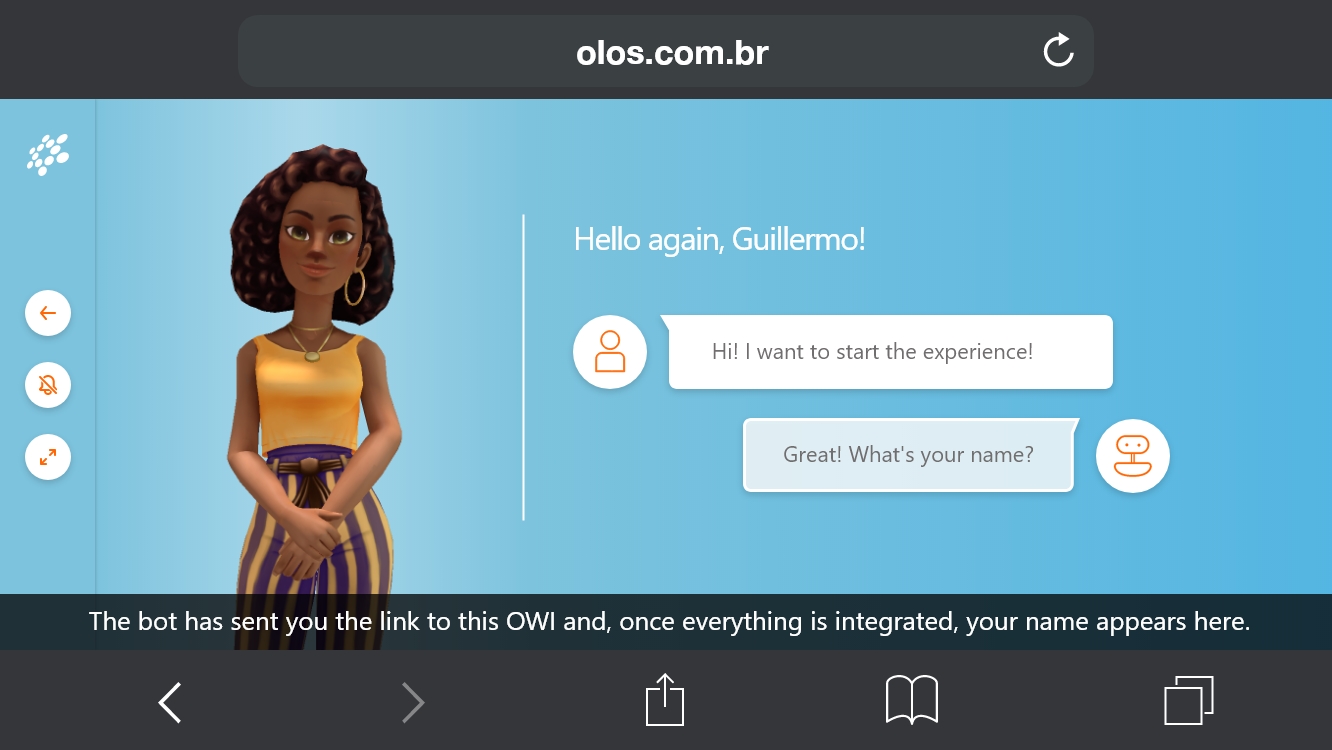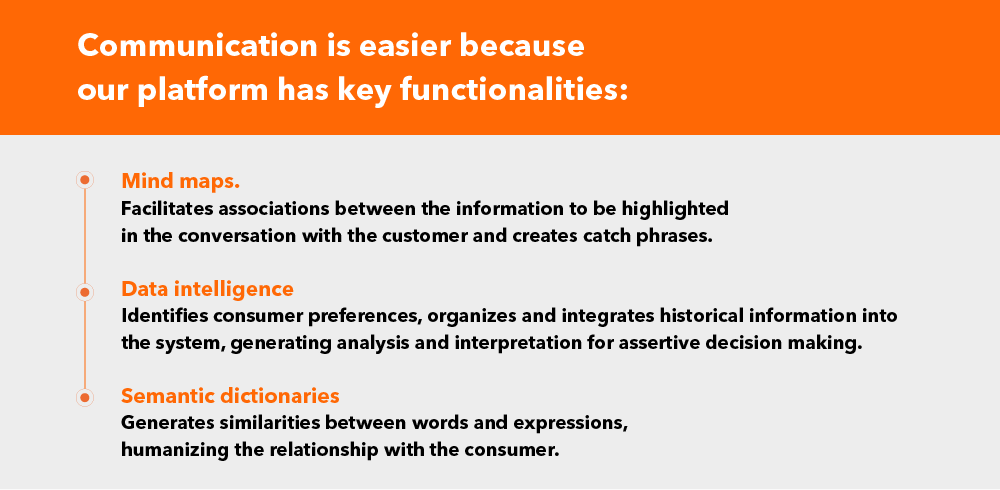 No downloads, easy access
Olos Web Interactive (OWI) requires no download and works on most Internet browsers, and can be activated via SMS, email, notifications or any other form of link. It can also be used on the receptive totem/PDV, for assistance in stores, agencies, etc.
The platform provides statistical reports and stores information of all interactions. It is possible to extract data and different KPIs, such as attendance time, time the user spent on each screen, clicks and activations and many other information. Security is guaranteed by different levels of authentication and authorization.
OWI integrates the omnichannel platform OlosChannel,  that brings together in a single suite different functionalities for customer service in the world of voice and text, in different channels such as phone calls, digital agent, e-Mail, SMS bot, chatbot (Whatsapp, Webchat, Facebook Messenger, Skype, Telegram etc). In addition, it has data intelligence and storage of service history for analysis and planning.