How can an omnichannel customer service strategy impact business?
Customer service has been the target of great technological advancement, a relief especially for those companies that have hundreds of customers making contact simultaneously.
Automation has made it possible to serve a large number of people at the same time and with agility, without loss of quality. Advances in Artificial Intelligence have allowed digital agents to be able to understand what is requested and respond clearly, in a win-win interaction for both the customer and the company.
However, one of the best innovations of recent times is the possibility of having an omnichannel service, with the integration of different channels on a single platform. This has brought many advantages for companies and great ease of management.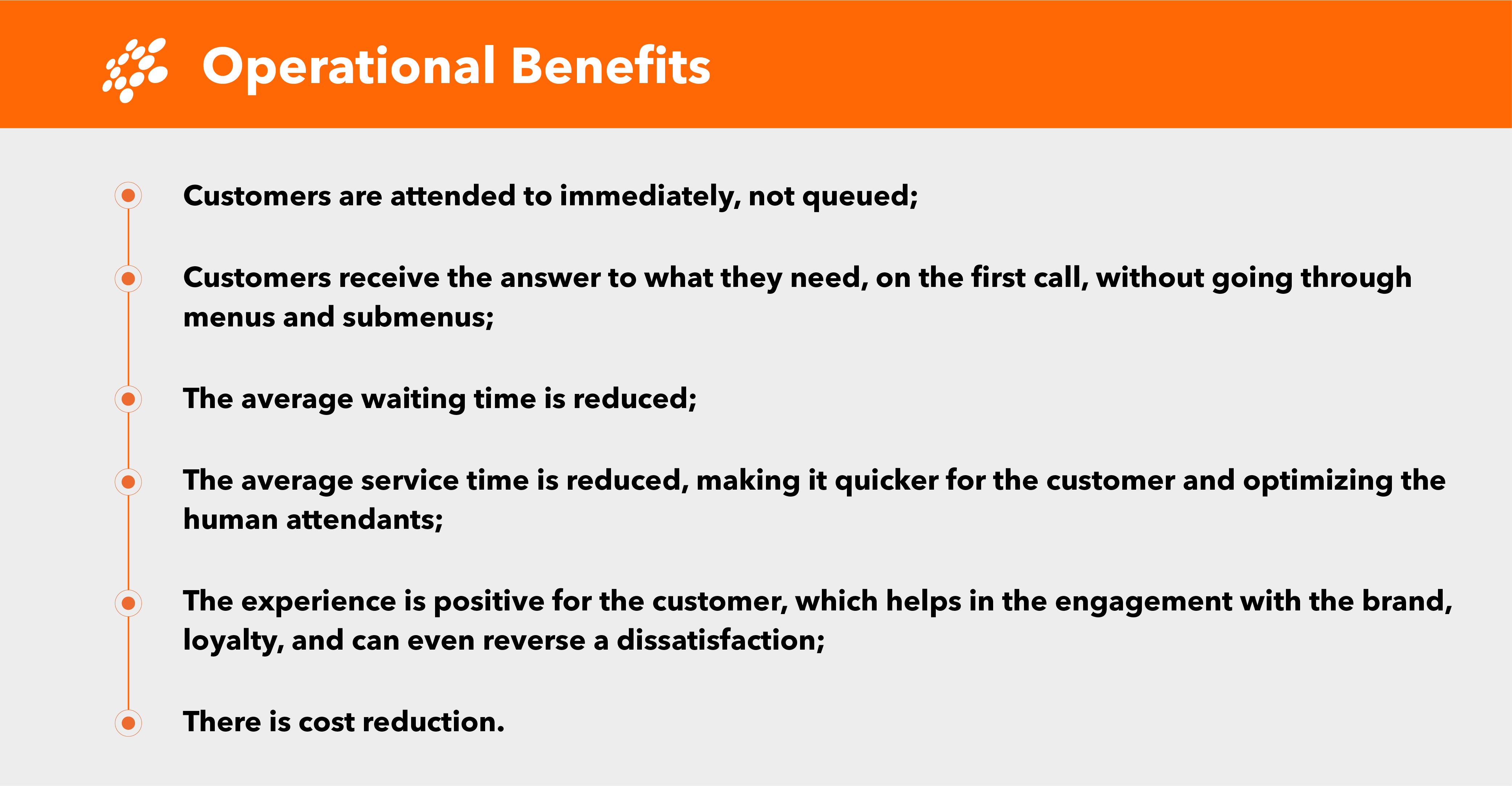 Advantages of omnichannel service
The consumer has different channels at his disposal and uses several of them in his daily life. To contact a company, he can choose between the phone, web chat, social media, WhatsApp, email and the list goes on and on. It seems to be a challenge to cover so many service channels, but with an omnichannel strategy it gets a lot easier.
Omnichannel involves the integration of different channels, which means that the entire customer journey is centralized, no matter which channels have been used for the contact.
Integration means more operational advantages for the company:
Communication during the service journey centralized.
The information provided will be the same, regardless of the channel.
Analysis and planning of the service journeys.
A Gartner study, done with American consumers, listed the benefits most valued by customers in the companies' customer service. They are: proactivity and transparency, and they have a direct impact on loyalty. Both are achieved with an omnichannel strategy.

Why adopt omnichannel customer service?
44% of US companies have already switched to a digital approach that prioritizes customer experience (IDG), this is the trend.
56% of CEOs said digital improvements led to revenue growth (Gartner).
75% of consumers are more likely to buy from a company that knows their name and purchase history and recommends products based on their preferences (Accenture).
With OlosChannel, your company can revolutionize the customer experience. The solution integrates everything with a single software, in one place, in the text and voice worlds: voice dialers, multimedia agent, SMS bot, chatbot, social networks, email, digital agent, inbound service, digital recording, monitoring, and more.
With the integration, it is possible to automatically identify the consumer's preferred channels, map the journey, and access the consumer's complete history. The automation includes both inbound, outbound or blended customer service. And the management is easier, with big gains for your company.